Thank You for the Subscription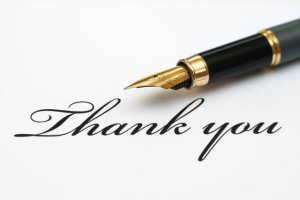 You are only one step away from getting the future updates directly in your mail box.
We need to confirm your email address. To complete the subscription process, please click the link in the email we just sent you. If you don't know, check the instructions below.
Open your Email and check the Mail from the "Catholic Gallery" with Subject "Catholic Gallery – Confirm Subscription" as shown here. Usually, this verification mail will reach your mailbox instantly and it may take a while in rare cases. You won't receive the updates till you complete the above-mentioned steps.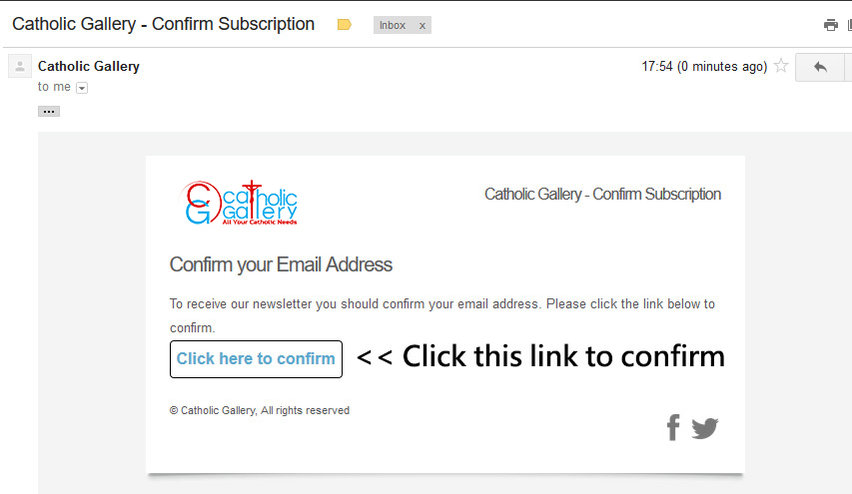 We promise you that we won't spam your mailbox. Keep Visiting Catholic Gallery.
Important Note: To receive the newsletters properly in your Primary Message folder (Ex.: Gmail), Kindly add [email protected] to the contact list. Google and some other email providers use tabs to categorize emails according to their nature. By default, Catholic Gallery Newsletters reaches your promotions tab. To receive them in the primary folder open the newsletter (Suppose they are in Promotions tab), click the settings at the top right corner of the email and click the 'Add Catholic Gallery to Contact list" option. You will start receiving the emails under the Primary tab as Google always considers the emails from contacts as primary. Or else from the Promotions tab drag and drop the Catholic Gallery Newsletter to the primary tab. A small notification appears at the top stating to deliver all the future emails to the Primary tab. Click yes. You are done setting up your email subscription properly.
Thank you!